Mrs. K's Boudoir Experience || Florida Boudoir Studio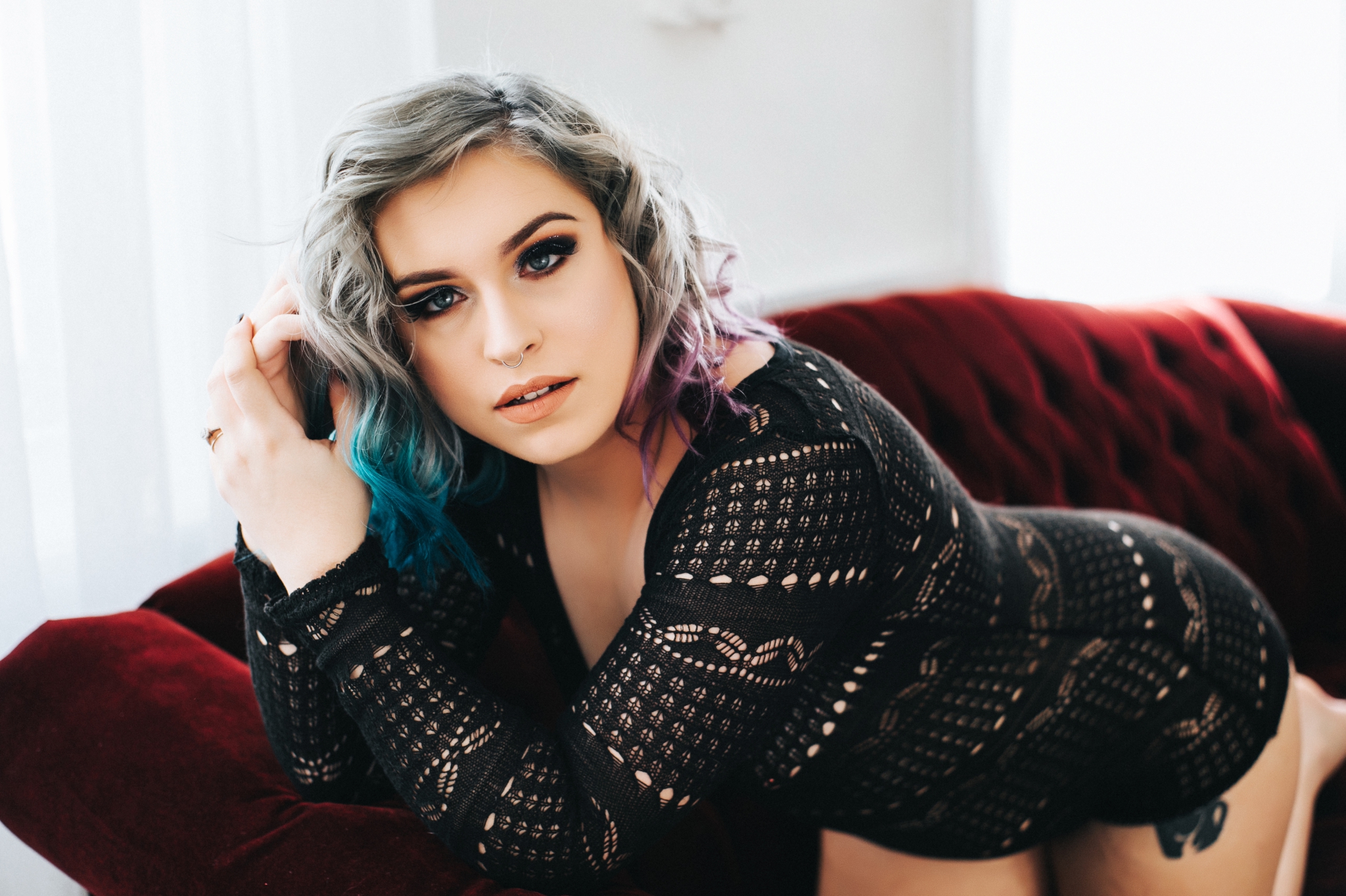 I had a wonderful experience, it changed the way I see myself and wish I could do it every day!
I worked with Kaylee back when I had my studio in Norfolk, Virginia! I am so excited so let me share her experience with y'all!!
Kaylee Said,
I always told myself I could never do a boudoir shoot because I didn't have the body for it. I have had issues with self love my whole life. I went through an eating disorder in my teens that I didn't recover from until my 20's. When my husband and I got married we decided to have a baby, instead we had 4 miscarriages. Later I was diagnosed with stage 3 Endometriosis. My body changed significantly from all the pregnancies, hormones and surgeries. My depression got bad and I felt like my body had betrayed me. I didn't think I could love this new body.
My best friend mentioned she was doing a shoot. I got to be there and loved the energy and how beautiful the experience was and I knew I had to do one. I loved shopping for new lingerie and doing something for me. I packed a bag full of my favorite things and left my house full of nerves. That morning I was nervous and excited. Getting my hair and makeup done made me feel royal. They did a wonderful job. The shoot was fun and empowering. My friend actually came to mine too, I got fully naked which I think neither of us expected! I didn't expect to feel so comfortable. It was a full body workout I wasn't prepared for.
After, I was sore but felt free. I was worried my photos wouldn't look how I felt, but, they were better! I had a hard time picking my favorites, they all were! I wish I could do boudoir shoots every weekend. Tiffany made the experience amazing, I'll cherish it forever. I love myself again and every time I have a bad day, I look back on those photos. Everyone deserves to feel this good.